Knock On Wood Farm acts as an agent for the transaction of buying and selling. If you are interested in buying a horse or seeking a buyer for your horse, contact Jennifer Cassidy at (215)-954-9062 or knockonwoodfarmllc@gmail.com.
On horses purchased with Knock On Wood Farm acting as the agent, Knock On Wood Farm is entitled to a 10% commission on the purchase price of the horse. $1,500 is the minimum commission amount owed if the 10% commission is less than $1,500.
On horses sold with Knock On Wood Farm acting as the agent, Knock On Wood Farm is entitled to a commission as follows:
A) 10% of the sale price of the horse if Knock On Wood Farm acted as the agent for the transaction and the seller.
B) 5% of the sale price of the horse if sold without Knock On Wood Farm acting as agent
KEC Jakson - Congratulations to Sweet Briar College!
Reve - Congratulations to Rebecca and Jackie of the Village Farm!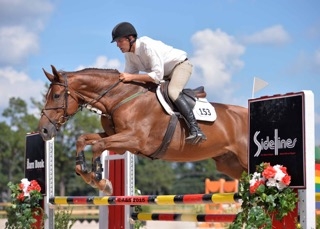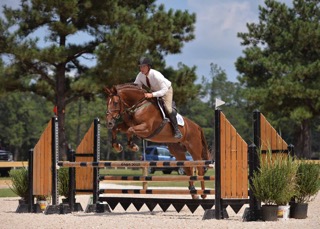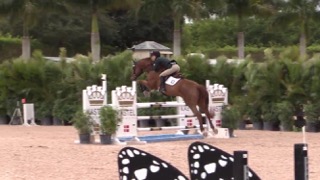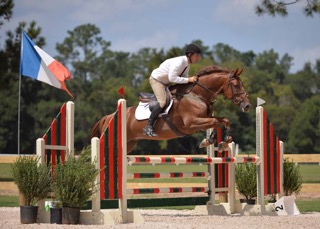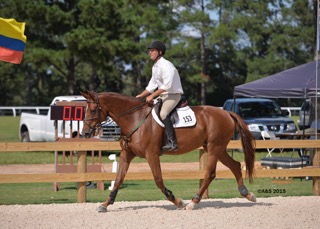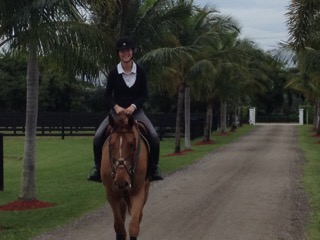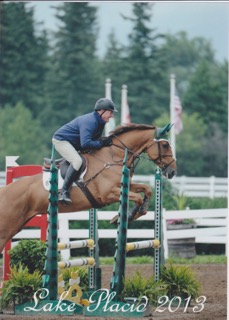 Reve, an 11 year old, 16.3h Irish Sport Horse/Selle Francais Mare, is the perfect jumper packer!
Reve was imported 2012 from Ireland where she was competing successfully through 1.40m. She then took the job of taking amateurs through the High Adults in all the top shows on the east coast, from the Hampton Classic and Lake Placid through full seasons at WEF. Reve also continued being shown by top international professionals to much success. A true class act and lady in the barn, Reve has a very professional work ethic, is easy to live with and is very low maintenance. She is truly a dream for any amateur looking for a confidence builder or a professional looking for something with upper level mileage to gain experience.
Sire: HERMES DE REVE (Selle Francais)
Dam: CORFAD DIAMOND (Irish Sport Horse)
For Lease or Purchase. Please inquire for price.
Zico - Congratulations to Karen and Shelby of Pine Creek Sport Horses!
12yr old 16.1h KWPN bay gelding.
Imported from Holland in 2011, Zico was successfully competing in the 1.20m jumpers with juniors/amatuers. He came to the US and continued his career in the hunter and equitation ring, and then went back to the jumper ring to compete successfully in the low children's from Princeton to Saugerties.
Cassila - Congratulations to Kelsie Jett and Jennifer Cassidy!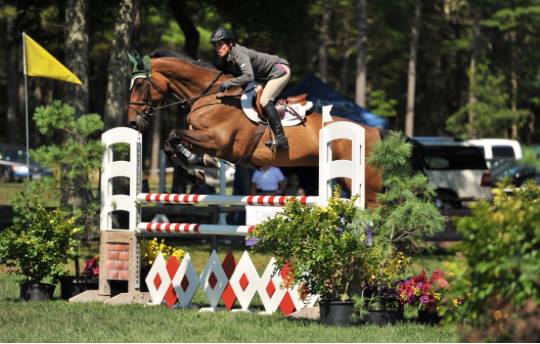 Daughter of CASSINI I, Cassila is a 14 year old 17h Holsteiner Warmblood mare, who was imported from Germany. She has proven herself to be a loving and careful horse that will cater to nearly any kind of rider. Cassila is the perfect partner to build confidence within the CHILD/ADULT jumper division. She has shown throughout Europe in FEI, WEF, Saugerties, and various shows in the tri state area. Cassila is a pleasure to ride, she does not spook, goes in simple tack, trailers well, and loves her job. She has a heart of gold and is amateur friendly. She is a special companion for a rider with elite jumper goals and high expectations. Her current owner has said, "I could have never asked for a better teammate to work with and I have learned new aspects of the sport from her that I will keep as a rider forever".
https://m.youtube.com/playlist?list=PLuO6OjkxrCK1uXX1FU7XpvWYVi7VN_vmC
Swing Time S - Congratulations to Jennifer Cassidy!
"Duke" is a 17.2hh eleven year old imported Hanoverian gelding with Level 6 experience. He is ready to give a gamey amateur or professional solid lower level experience. Blood and scope to spare. A blast to ride, a pleasure in the barn. Sweet and sound.
Trubble - Sold! Congratulations to Marty Biggs!
"Trubble" is now lovingly owned by Marty Biggs.